It's baaaaaaacccckkkk!
The 3rd annual Amazon Prime Day, or as I like to call it — Christmas in July!
It's 30 hours of insane specials starting on 9pm EST on July 10th and lasting all day on July 11th (Alexa device users get to start saving 2 hours earlier than everyone else at 7pm EST).
First thing's first, if you don't already have an Amazon Prime membership, you need to go get one, like, right now so that you'll be ready to pounce on those Prime Day deals as they happen.
Don't wait, because they're offering lots of pre-Prime Day specials on some of their subscription services and flagship products like the Alexa and the Kindle.
CLICK HERE TO GET YOUR PRIME MEMBERSHIP ——->>> http://amzn.to/2suMQ17
For those of you unlucky enough to not have taken advantage of Prime Day in the past, here's everything you need to know about what you've been missing out on.
Deals on Deals on Deals
Like Black Friday and Cyber Monday, Amazon Prime Day is the day when you go and load up the cart on once or twice a year deals on products across the board.
Typically, Prime Day has been a huge day for things like toy sales, electronics, clothing, TVs, and e-readers.
In addition to general product deals, Amazon is going to be pushing its proprietary services extra hard by offering limited time sign up deals on things like Audible, Music Unlimited, Prime Pantry, and Amazon Home services.
Prime Day 2017 – 30 Hours of Deals
In fact, in order to build buzz for Prime Day, they're rolling out various deals in the days leading up to Prime Day.
Check back here daily for updates on the lead up deals as well as for up to the minute Prime Day deals that are subject to sell out due to limited availability.
Pre- Prime Day Deals
Scroll down to see the daily lead up deals in anticipation of Prime Day. Take advantage of these deals as they come because they'll be gone after July 11th!
July 5th- Alexa Voice Shopping
If you got your Alexa-powered home device for Christmas last year, now's the time to let it earn money for you!
When you shop with Alexa, you can win up to $5000 dollars! Just ask Alexa, "Alexa, what are your deals?" and you will be entered to win an Amazon gift card worth $5000!
Don't have an Alexa yet? Click the link below and save on a refurbished Alexa product.
Shop Amazon Devices- $30 off Certified Refurbished Amazon Echo
There are tons of exclusive deals that are only available as a voice shopping customer. If you've never tried voice shopping with Alexa before, order one of the exclusive Alexa voice shopping deals and earn $10 in Amazon credit.
Chew on your Haribo Gummy Bears as you wear your Chewbacca Mask as you're listening to Amazon Music on your Bluetooth Speakers as you're being recorded on your Arlo Security Cameras! All with Alexa!
To see all the exclusive Alexa voice shopping deals, click here ——–>>> http://amzn.to/2tvl063
Hurry, voice shopping deals end on July 9th!
July 6th —  Music Unlimited
Take your music with you on the go with the new Amazon Music Unlimited app!
Now through July 11th, you can sign up for Amazon Music Unlimited and get your first 4 months for only .99 cents! You must be an Amazon Prime member to receive this exclusive offer.
Get 4 months of Amazon Music Unlimited for $0.99
Also, don't miss out on your chance to meet country music legend, Garth Brooks! 
For Amazon Prime and Music Unlimited subscribers only, you can enter to win your chance to see Garth Brooks perform live and then attend an exclusive meet and greet with the man himself.
Need a new device to listen to Music Unlimited on? We've got you covered with Amazon Prime deals of up to 50% off on Prime Exclusive Phones.
Locked or unlocked, all major carriers available, save up to 50% off on select smart phones with Amazon Prime.
July 7th — Prime Video
Did you know that Amazon has a huge library full of movies, documentaries, and TV shows you can watch? And that as a member of Amazon Prime, you get full access to that library?
Well, consider yourself informed!
Not only that, but you can add Premium channels to your subscription so you can watch the shows you love (new Season of Game of Thrones is starting this month on HBO, just saying!). Ditch expensive cable subscriptions and just get the channels you want. For a limited time, get a $10 credit when you stream a video on your TV for the first time. Click the link below to get signed up and claim your offer.
Hurry! You must stream your first video by Prime Day (July 11th) so sign up today!
Prime Video – Get $10 when you stream Prime Video for the first time on your TV
July 8th — Everyday Essentials 
What has 2 thumbs and likes everyday bargains? <——— THIS GIRL!
Today on Amazon it's all about the essentials. Get savings up to 40% on some of the everyday essentials.
Here are just some of the deals you'll find starting today:
Seriously, y'all, I just spent 45 minutes browsing all the coupons and loading up my shopping cart. Dog food, paper towels, feminine hygiene, hand cream, batteries, and more!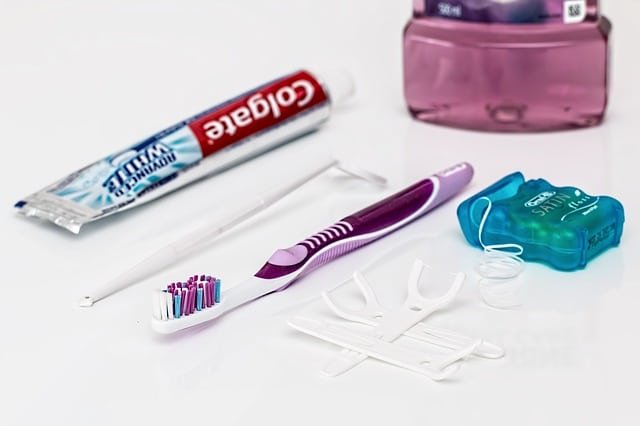 Plus I'm about to take advantage of the Subscribe and Save option for my dog food. Living in a small town, I can't get the dog food my dog needs at our small, country grocery store. This will save me 2 hour trips to the "big town" to load up on supplies.
These coupons are the real deal!
Don't miss out! These deals will be gone after Tuesday!
July 9th — Audible and Kindle Books
Check out of reality and get lost in your favorite books with Amazon Kindle and Audible audio books!
Enjoy 40% savings on a Kindle Unlimited subscription. Browse millions of book titles and read as many of them as you want every month. A huge savings for the bibliophiles (read: book lovers) in the world.
Also included in your Kindle Unlimited subscription is access to free audio books as well. Any Kindle Unlimited book that offers narration is included in your Kindle Unlimited subscription.
If you prefer audio books for the convenience of listening in your car or at the gym, now's the time to get your subscription.
Sign up now and get 40% off your first 6 months of Audible! With this subscription, you get 1 Audible credit each month, plus 30% off any additional audio books you purchase after that.
If you're still not sure about Audible, click below to get a free trial membership PLUS a free audio book of the hot romantic thriller, "Deny Tomorrow", by Ann Heathman.
To take advantage of the free Audible trial and claim your free audio book of "Deny Tomorrow", click here ——–>>>> http://www.audible.com/offers/30free?asin=B073BDWXZZ

Prime Day Deals and Steals!
IT'S HERE! Prime Day has arrived! I've spent hours scouring the best deals so you can save time and just load up the cart when the time is ready.
A few things to keep in mind to best navigate Prime Day shopping:
Prime Day deals roll out at different times, so just because Prime Day starts at 9pm tonight doesn't mean that all deals will be available at 9pm EST (7pm EST for Alexa voice shopping).
I've posted the times the deals will be available so that you know when to check back for your preferred deal.
Prime Day deals do sell out and prices fluctuate hourly, so we cannot guarantee that all deals and prices will be available at all times.
I've listed my favorite deals by shopping category so can you skip to the category that most interests you.
This is by no means a complete list of Prime Day deals. These are just some of the highlights that I've chosen for you that I think will be of most interest for readers of this blog.
Happy Shopping!
Sports and Outdoors
Cell Phones and Accessories
Home
Health and Personal Care
Pet Supplies