'Tis the season yet again and you know what that means — time to rack your brain trying to figure out the perfect gift for the loved ones in your life.
We know gift-giving can be more of an art than a science.
Thankfully, we've scoured the web for some of the most unique, one-of-a-kind gifts that any paddler, outdoor adventurer, or seasoned traveler in your life will love.
These trending and newsworthy items are the best-of-the-best in creative, fun, and innovative products.

Trust us, your loved ones will thank you for gifting them something they'll actually enjoy and use on a regular basis.
Read on to discover more about these totally cool, must-have gifts (and make gift-giving a breeze)!
Meet the most versatile, functional, and artful travel bag you'll ever need.
Nomatic luggage is thoughtfully designed with such innovative features as a magnetic water bottle pocket that snaps back into place when not in use (creating a slim, minimalist profile), a retractable key leash (no more digging in your bag to find your keys), and hidden compartments for valuables.
The travel pack can expand from 20L to 30L if you need the extra space. It's the perfect design for a 1-3 day trip to wherever your eager feet have led you.
The bundle includes the travel bag, shirt organizer, toiletry bag, sunglass case, packing cube, and waist straps. All pieces sold separately as well.
View this bundle and their full product line here:
Nomatic Travel Pack Bundle
2) Tropicfeel All-Terrain Sneakers
One of the more common but less talked about conundrums of kayaking is which shoes are best for kayaking?
You want something supportive and sturdy for when you're loading/unloading and porting your kayak to the launch point, often several hundred yards from where you've parked your vehicle. Flip-flops don't provide that support.
But you also need something breathable, waterproof, and quick-drying for when your feet get inevitably wet while launching or paddling your kayak. Sneakers get wet and stay wet.
Enter the Tropicfeel travel shoe.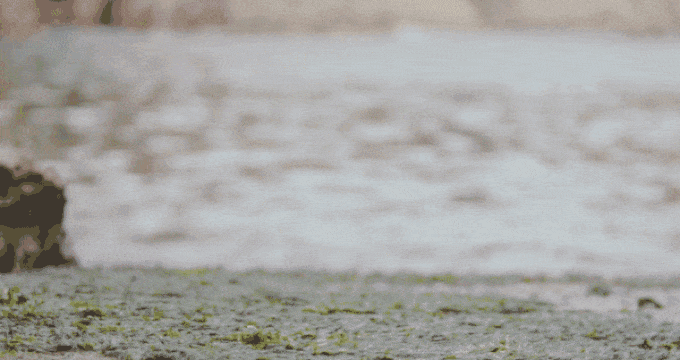 These 4-in-1 shoes are a marriage of a water shoe, hiking shoe, walking shoe, and a fashionable everyday shoe. They come in a wide array of stylish colors and 2 different styles.
With these shoes, the problem of which shoes to wear while kayaking is finally solved! Hike, bike, kayak, and paddle all with just one comfortable shoe.
See their cool colors and swank styles here:
Tropicfeel All-Terrain Shoes
Coolers have gotten… pricey… in the past several years. That's largely due to a certain cooler brand that's synonymous with the Abominable Snowman.
But other companies have gotten wise and are undercutting the Snowman with virtually identical, top-quality cooler products of their own.
Blue Coolers offers hardcore rotomolded coolers that fit your adventure and your budget. The 25L Companion Cooler is the perfect size for hunting, camping, boating, or SUP fishing.
Even better is that this is a company with a mission. Blue Coolers gets its name from their support of our nation's First Responders since its creators come from a long line of servicemen and first responders.
Great coolers for a great cause = a great gift.
Click here and use the code:NEWBLUE20 to get 20% off on your first purchase!
As outdoor lovers, we spend a lot of time in the sun. Therefore, it's extremely important for us to take good care of our skin.
SwimZip swimwear was created by Betsy Johnson, who got skin cancer at the young age of 26. She beat it and went on to use her experience to create an innovative line of UPF+50 swimwear to help protect skin from the sun's harmful rays.
They offer mens', women's, children's, and baby swim suits and rash guards.
Their signature item is the zip-front rash guard.
Wet rash guards are no fun to wrangle off your body. With the SwimZip rash guard, you get the superb protection of a rash guard with the convenience of a full-front zipper, making putting it on and taking it off a breeze (especially on the little ones)!
Protect your whole family this holiday season with stylish SwimZip swimwear for everyone!
See the whole stylish SwimZip product line here:
SwimZip Swimwear
What's life without a little magic?
#GETFLOATY aims to bring a little magic to your life with their collection of magical creatures floating water toys. Choose from the original Unicorn floaty, Hello Kitty, Narwhal, Swan, and more.
Great toys for a beach day, hanging off the back of the boat, or even at the pool.
What's more, each purchase goes toward supporting real life magical creatures — elephants.
A portion of each sale will be donated to the Elephant Nature Park in Thailand. They are dedicated to providing a sanctuary to saving enslaved and distressed Asian elephants.
Add some magic to your life with #GETFLOATY!
6) Apexel Mobile Camera Lenses
Digital cameras are, like, so 2000s.
Nowadays phone technology has never been better, and that includes their built-in cameras.
However, they do still have their limitations, namely you can only zoom in or telescope out so far.
Apexel has solved this problem with their range of clip-on phone camera lenses.
How many times have you been traveling and been awestruck by one of the most gorgeous landscapes you've ever seen? You take your phone out to snap a pic, but you can only fit half of it in your screen.
Now, rather than having to carry a big, fragile, and clunky digital camera with you everywhere you go, you can have an assortment of lenses small enough to fit inside a pouch pocket and be able to take stunning photos wherever you go.
Perfect for the minimalist traveler who still wants to document their adventures with professional quality photos.
Mobile camera lenses are the gift that any seasoned traveler will surely appreciate.
8) Zero Breeze Portable Air Conditioning
Let's be real, sometimes a person's idea of adventure looks more like glamping than it does camping.
That's okay, especially if you've got young kids you're trying to introduce to the Great Outdoors.
Make the transition more comfortable with the Zero Breeze portable air conditioner.
Zero Breeze is a battery powered portable AC unit that will cool your tent, car, RV or wherever for up to 5 hours in as little as 10 minutes.
You can also use its 3 USB ports to charge your devices while you sleep peacefully under the stars.
Make your next camping trip fun for the whole family with Zero Breeze!
Order before November 30th and get 33% off + delivery in time for Christmas!
Zero Breeze Portable AC
Wrapping It Up (pun intended)
Far from the usual gaggle of gifts that you can find at any big box store, these gifts represent truly unique, innovative, and trendsetting items that any outdoor adventure-loving jet-setter would be thrilled to receive.
Take the frustration out of gift-giving and order one of these winning gifts today!
Paddle on!
Summary
Article Name
9 Totally Cool, Must-Have Gifts for All Paddlers and Outdoor Adventurers
Description
Make gift giving a breeze with these unique, one-of-a-kind gifts for paddlers, kayakers, travelers, and outdoor adventurers!
Publisher Name
Publisher Logo