You've got a serious case of itchy feet and are ready to splash some new water with your SUP or kayak. In my 9 years working on luxury yachts, I still consider the Bahamas one of my favorite destinations. Turquoise blue waters, soft white sand, and far fewer boats and traffic than what you find in many other places in the Caribbean make this a perfect escape if you want to become one with your kayak.
You don't need to be on a yacht to access all of these places, but you will need a boat to get to most of them, whether that be a sailboat, a power boat, or a catamaran. Load up your board or yak, hop on a friend's boat or rent your own, and cruise to these fabulous destinations.
1) Shroud Cay
Located 50NM southeast of Nassau, Shroud Cay is part of the Exuma Land and Sea Park, a protected archipelago that serves as a natural refuge for all types of aquatic life.
What makes Shroud Cay quite remarkable are the tidal creeks that wind their way through a maze of mangroves. These tidal creeks are quite shallow and can only be accessed by dinghy boats or jet skis, or under manpower via stand up paddle board or kayak.
The current does tend to run quite fast which will make paddling difficult outside of slack tide. Some places are too shallow to access in anything but high tide so you would be wise to time your excursion just right. If you do that, you will be richly rewarded with a pleasant, serene journey through some of nature's finest landscapes. You'll be sure to spot all sorts of wildlife, from numerous fish species, sharks, jellyfish, wild birds, conch, and more that find sanctuary within the Land and Sea Park.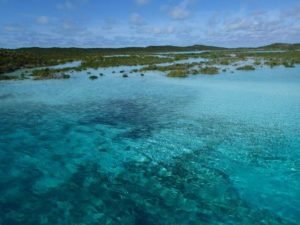 2) Staniel Cay
If you're a water lover, Staniel Cay has it all. Diving, snorkeling, caves, plane wrecks, fishing, spearfishing, you name it! However, one of the "must do" activities at Staniel Cay is to anchor your boat off of Big Majors Island and then take your kayak or SUP to go feed the swimming pigs that live on this otherwise uninhabited island.
Yes, you read that right. Swimming pigs at Big Majors Island, also known as Pig Island. Much like Pavlov's dog, the sound of a small boat engine is all they need to come a-running and splashing into the water where they swim up to your dinghy, RIB, or other small motor boat and oink for food.
If you're on a more stealthy kayak or SUP, you can take a bag of slops with you and beach your board and get the chance to feed them on shore if you please. They're friendly, for the most part, but like some dogs, they might not have the best manners at times and have been known to occasionally mildly bite people in their attempts to snarf some of the gourmet chow being offered them.
As an aside, I've thrown some bacon in a slops bag before which they readily scarfed down so does that make pigs cannibals? Food for thought!
Swimming with the pigs is a not-to-be-missed, once in a lifetime opportunity.
3) Harbour Island
Home of pink sand beaches, Harbour Island, or Briland as it's known locally, is a quaint but luxurious destination for those who like to get away but still like the benefits of civilization, like decent restaurants and bars in addition to the occasional shopping opportunity.
Harbour Island offers more of all of that than almost any other Bahamian Island besides Nassau. A popular getaway for some of the rich and famous, this chic but quiet island, which is accessible almost exclusively by golf cart, is one that you don't necessarily need a boat in order to travel to as there are regular flights into the nearby airport located on Eleuthera.
Its defining feature is a pristine, 3-mile long stretch of pink sand beach, perfect for sunbathing, taking a dip in the ocean, or paddling your kayak or SUP in the surf.
Otherwise, there are plenty of sheltered harbors where you can take your fishing yak or SUP out to sneak up on some bonefish and reel one in.
An added bonus is that dolphins frequently visit the harbors around here so seeing one pop-up while you're paddling is more common than you think!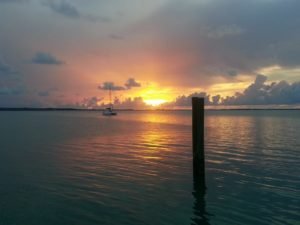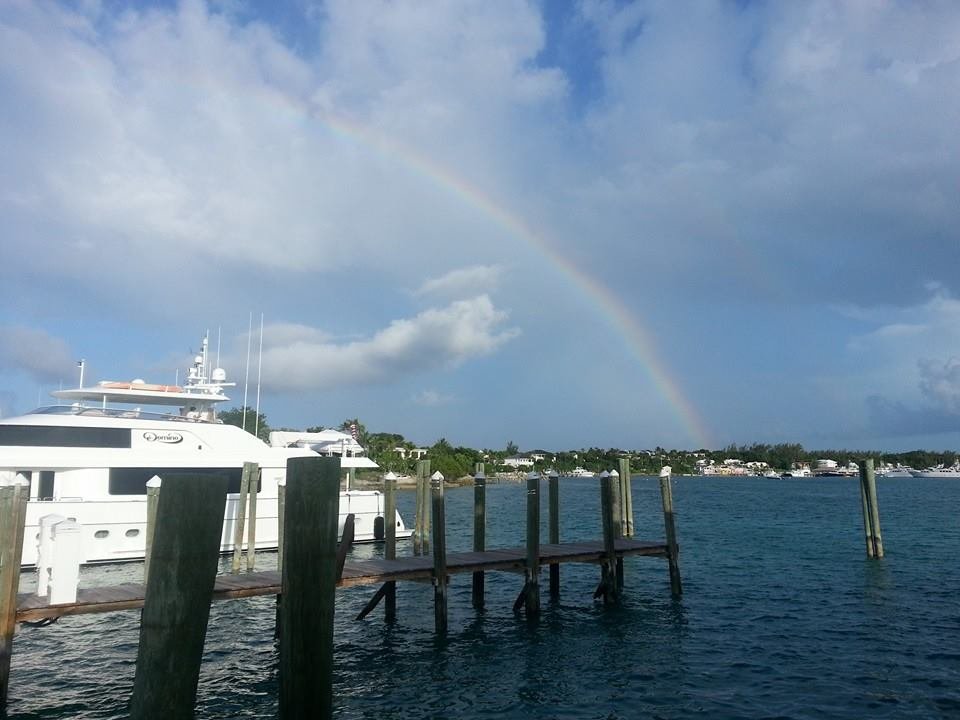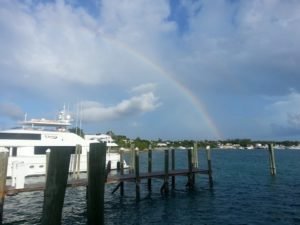 4) Compass Cay
Just 10NM from Staniel Cay, Compass Cay is another "must-see" destination when visiting the Exuma Island chain south of Nassau.
Surrounded by the clearest blue water with every shade of turquoise you could ever imagine set against a backdrop of soft, white sand beaches, Compass offers something for the whole family.
Stop into the marina where you can swim with their pet nurse sharks that they feed every day on the low tide and the high tide. Stroll past the colorfully painted signs and conch shell-lined paths and explore the island by foot along one of the myriad paths leading to various destinations around the island. Go explore the Bat Cave or take a short jaunt down a hermit crab strewn sandy path toward the ocean beach on the other side of the island where you will be greeted by another deserted beach with spectacular views of the open ocean just beyond.
At slack tide, get out your kayak and take it down one of the shallow feeder streams that wind through the island to hook into one of the perfectly camouflaged silvery bonefish that teem throughout. Don't mind the occasional stingray or sea turtle as it glides past.
When you do set out, be sure to bring an anchor because the current really kicks through here when the tide is running in or out. You don't want to be fighting the current while also trying to fight a bonefish that's just taken off with 50 feet of your line as soon as you hooked it!
5) Lyford Cay, Nassau
If you travel by boat to Nassau, be sure to dock for a night or two at Lyford Cay, a quiet private marina on the Western side of the island known as New Providence.
Lyford Cay is its own gated community where lots of international ex-pats, including celebrities like Sean Connery, have taken up residence. It boasts its own international school and private police security as well as a golf course and yacht club.
There are many miles of well-sheltered canals you can paddle through while admiring all of the luxurious waterfront homes that adorn this ritzy community. Stingrays, jellyfish, and sea turtles regularly glide through the waterways.
Afterward, have a beach BBQ on the small but private beach that sits adjacent to the main channel into the marina where you can watch boats of all sizes come and go.
Lyford is great if you want to do some recreational kayaking or paddle boarding and perhaps get in a good workout in between excursions into the city for some tourist activity.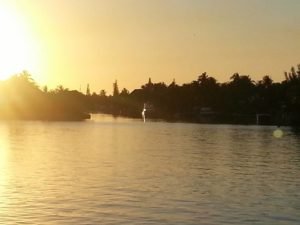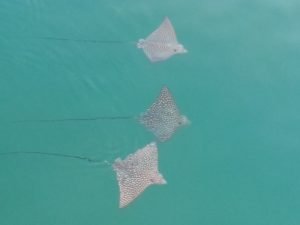 Paradise Awaits!
These are the top 5 destinations I've come across in my many years of traveling to the Bahamas but, honestly, you can go pretty much anywhere within the Bahamas and be greeted by beautiful water for you to throw your kayak or SUP in and leave the world behind.
So what are you waiting for? Start planning your trip to the Bahamas now, paradise awaits!
Paddle on!
Related: Check out my top choices for best fishing SUP for those exotic and hard to reach destinations in your life!