If you're like a lot of beginners looking to get your feet wet in the sport of paddle boarding, you're probably wanting to get into it as cheaply as possible. That way if you don't like it or if turns into just a passing fad, you won't have shelled out a bunch of money for a piece of equipment you no longer use.
Where can you go to get the best cheap stand up paddle boards though? There is no shortage of outdoor gear stores you can shop from, but they are often not the most affordable.
Often, your best bet is going to be ordering a board online through Amazon. With Prime Shipping, special sales days like Prime Day, and fierce competition amongst manufacturers trying to get noticed, you can often find some pretty sweet deals on top quality boards. 
Want to just skim the article? Click below to paddle straight to the good stuff or continue reading for the whole review.
How Cheap is Cheap?
I want to be clear up front that for this article I'm only reviewing traditional style, rigid paddle boards.
It is worth mentioning that there are paddle boards that can be found for cheaper than the boards reviewed here, but they are all inflatables.
For a review of the best inflatable paddle boards and even more affordable options, please read this article here: Best iSUP Reviews: Top 3 Inflatable Paddle Boards For Your Buck.
The boards I review in this article represent the best affordable paddle boards that are traditional, rigid style paddle boards.
For our purposes, I'm defining an inexpensive paddle board as one under $600. Many specialty shops that sell paddle boards don't even offer any SUPs for sale for under $700.
That's what I'm here for. I've scoured Amazon for the best paddle boards under $700 and have pinpointed three high-quality, affordable paddle boards. I'll compare these cheap SUPs and give you a bottom line analysis on each so you can make the best decision.
Battle of the Boards: Which Cheap SUP is Right for Me?
Bargain Basement Buy: Lifetime Horizon 100 Stand Up Paddleboard
Our first contender is the Lifetime Horizon 100 Stand-Up Paddleboard. Solid reviews, an included paddle, bungee netting on deck, and an easy carry handle are some of the its main features.
Its best feature, however, is the price.
You can save at least a couple hundred smackers on this board over the other cheap paddleboards featured in this article, and you'll save over 50% of what you'd pay for most other traditional rigid paddleboards at any specialty store.
Its dimensions come in at 10 feet long and 34 inches in width. This is an ideal size for beginner to intermediate paddlers. It's not so long that it becomes cumbersome to store and transport and its width makes for a nice stable platform from which to paddle.
The only big downside to this board is its weight, coming in at a hefty 44 pounds — that's almost kayak weight!
And that only makes sense when you realize that Lifetime has made a name for itself by creating a wide array of affordable plastic products, like kayaks, folding tables, storage containers, and other household items.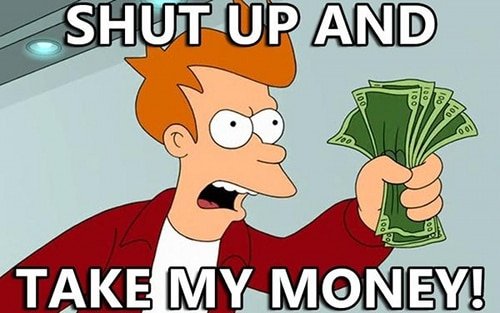 The same high-density polyethylene materials used to make a durable kayak hull are the same materials this paddleboard is made out of. Heavy, to be sure, but you're guaranteed a product that will withstand the test of time.
But if it's a cheap, top-quality paddleboard you're after, then this price point can't be beat no matter the weight.
Ultimate All-Arounder: Driftsun Soft Top Rigid Stand Up Paddleboard
Our next contender is the 11 foot beauty, the Driftsun Soft Top SUP.
This one also comes with a nice array of features: included paddle, center fin, and ankle leash attachment.
The board is dual-constructed: The ABS rigid bottom provides protection against wear and tear from underwater obstacles so you can enjoy your board for years to come.
The textured soft top means your feet will ride in comfort — no prickly deck pads on this board digging into your soft tootsies.
And, since the whole top deck is textured, you can be sure-footed from nose to fin on this board while practicing your yoga poses.
Incidentally, that's one of the main benefits of this board is that it's the ultimate 'All Around' SUP. It can be used for all types of activities (yoga, paddling, or fishing) and in all types of water (flat, light surf, rivers).
That being said, while it can be used in a variety of ways, I think its best use is as a darn good paddling board for fun and exercise.
The 11 foot length and slender width (just 31 inches), will enable it to glide with ease on your favorite body of water.
At just 31 inches wide, it could make SUP yoga a bit more challenging than on a wider and more stable 33 or 34 inch board.
And while the manufacturer states it handles well in the surf, there's not much rocker on the nose to speak of, making me a little skeptical about how well it would actually perform in some light chop.
But, at this attractive price point, it's okay to have a board that's a jack of all trades, master of none type.
You get a little bit of everything without breaking the bank — just what you wanted, right?
You Down With CBC? Yes, (maybe)!
Our last contender is the California Board Company (CBC) Stand Up Paddle Board.
The first thing most people will notice about this board is the price. While not as affordably priced as the Lifetime SUP at the beginning of the article, it does offer a substantial savings compared to the Driftsun board.
But is this a case of buyer beware and you get what you pay for? To answer in a word: maybe. Let's take a look at what sets this board apart from its predecessors.
The Good and the Questionable
Like the other boards, this CBC board also comes as part of a package with an adjustable paddle, neoprene ankle strap and leash, and instant padded roof racks, an extra you don't get with any of the other paddle boards.
The roof racks might be a great selling point to some but it's worth noting that a couple users did not find the racks to be very sturdy and cautioned against using them at speeds above 40mph or for long distances.
The CBC board is made with a foam core, making it the lightest choice out of the three, weighing in at only 21lbs. However, this board did not receive high marks for its durability, unlike the other boards.
If you're thinking of taking Cujo for a paddle, you will have to be careful that he does not scratch up the board. It's also more prone to dents and users cautioned to be gentle with it when handling.
Even with the foam construction, some users were worried that the surface of the board felt a little slick. There's no deck pad to speak of so you're at the mercy of the materials.
If this turns out to be a problem for you, at least there's an easy solution: buy some board wax like you would use on a surf board. That will coarsen the board for better grip.
Lastly, the user experience has been a mixed bag.
While plenty of paddlers were pleased with its performance, there were a surprising number of users who complained about how tippy and unstable the board felt. This is a pretty significant drawback for a board that's marketed towards beginners.
That being said, they are still offering a rigid stand up paddle board for under $500, a huge selling point for many potential buyers.
So do you get what you pay for with the CBC? Maybe.
This board definitely comes with some tradeoffs that you'll have to seriously consider before you buy.
The Final Breakdown
If you're looking for a cheap stand up paddle board to get you started, sometimes price might not be the bottom line.
While all of these boards offer great value at a stellar price point, there are some drawbacks to each one.
The Lifetime Horizon SUP is by far the cheapest paddleboard. While receiving high marks for quality and performance, it is also the heaviest of the boards, by a long shot.
The Driftsun Soft Top HSUP still qualifies for our 'affordable' rating, but just. However, this is the closest thing to a tried and true traditional SUP out of the three.
If you're looking for an affordable alternative to the other wildly expensive rigid boards out there, you'll get the maximum enjoyment for the most minimum price with the Driftsun 'All-Around' board.
The CBC board is nestled right in between in terms of price and affordability. If you're just going by price, this might be a good buy. But this could be one time where the questions about quality and performance might be too much of a compromise for its low price tag.
Ultimately, you'll have to decide just how much price is a driving force behind your buying decision. But if you've got your heart set on finding a cheap SUP, I'd start out by looking at one of these three.
Paddle on!
Last update on 2023-09-12 / Affiliate links / Images from Amazon Product Advertising API
Summary
Article Name
Cheap and Cheerful: 3 Incredible AND Affordable Traditional SUPs
Description
Looking for a cheap SUP without compromising on quality? Check out these 3 incredible AND affordable rigid stand up paddleboards for ultimate fun!
Author
Publisher Name
Publisher Logo