If you're like a lot of beginners looking to get your feet wet in the sport of paddle boarding, you're probably wanting to get into it as cheaply as possible. That way if you don't like it or if turns into just a passing fad, you won't have shelled out a bunch of money for a piece of equipment you no longer use.
Where can you go to get the best cheap stand up paddle boards though? There is no shortage of outdoor gear stores you can shop from, but they are often not the most affordable. It might not be the answer you want to hear, but Amazon is going to be your best bet to find a traditional, solid-construction, non-iSUP paddle board cheap.
Want to just skim the article? Click below to paddle straight to the good stuff or continue reading for the whole review.
How Cheap is Cheap?
I want to be clear up front that for this article I'm only reviewing traditional style paddle boards. It is worth mentioning that there are inflatable stand up paddle boards that can be found for cheaper than the boards reviewed here. For a review of the best inflatable paddle boards and even more affordable options, please read my review here.
The two boards I review in this article represent the best 2 affordable paddle boards that are not inflatable boards.
For our purposes, I'm defining an inexpensive paddle board as one under $600. Many specialty shops that focus only on paddle boards or water sports don't even offer any SUPs for sale for under $700.

That's what I'm here for. I've scoured Amazon for the best paddle boards under $600 and have pinpointed two high-quality, affordable paddle boards. I'll compare these cheap SUPs and give you a bottom line analysis on both so you can make the best decision.
Battle of the Boards: Which Cheap SUP is Right for Me?
Our first contender is the ISLE Soft Top Stand Up Paddle Board Package. Solid reviews, choice of board colors, and a bonus accessory package makes this an attractive stand up paddle board for under $600.
ISLE, the manufacturer, wants to make perfectly clear right away who and what this board is for. In the bold product description, it goes right ahead and tells you that this is the ultimate SUP for beginning and intermediate paddle boarders and is best for flat water or small surf paddling. In other words, this is a great board for people who just want to take their board for a calm paddle out on the lake or in a well-protected bay.
As stated in the name, this paddle board is sold as a package in conjunction with an aluminum adjustable handle, center fin, leash and non slip deck grip. These accessories are often sold separately on higher end models of SUPs and is a great bonus for entry level boarders with no knowledge of the sport and who might otherwise get overwhelmed with gear choices. ISLE is doing the smart thing and making a package to ensure a potential customer doesn't back out of a sale due to gear fear, meaning not knowing the proper accessories one should buy to complement one's main purchase.
As with most board sports, beginner boards are often longer and wider for extra stability, which is true for the ISLE board. This is great for those looking for a board to use casually on the weekend for fun days out and about. It also means that it can accommodate a furry friend or even a second passenger like a young child thanks to its length and full non slip deck.
The ISLE board is sturdy enough to withstand scratch marks from their dogs' nails digging into the board and many were impressed by the overall durability of the board in general. I think many people might get the wrong impression since this model is called the Soft Top, but it receives high marks from most for its ability to withstand most scratches and dents from normal use. 
Other important specs to note are that the weight limit for this board is 275 lbs, which unless you're a pro football player should easily accommodate almost everyone. Also, because of its high density foam core, it is fairly lightweight at only 25-27 lbs depending on if you get the 9' 6" or the 10' 8" board (note: it appears that the 10 ft board is the more popular of the two).
Overall, for the selection of sizes and colors, its ease of use, durability, price, and add-on accessories, ISLE has made a great board in its Soft Top line for their target audience of beginner and intermediate paddle boarders. 
You Down With CBC? Yes, (maybe)!
Our second contender is the California Board Company (CBC) Stand Up Paddle Board. The first thing most people will notice about this board is the price. A solid SUP with a few accessories thrown in, good reviews, and a fabulous price? Shut up and take my money!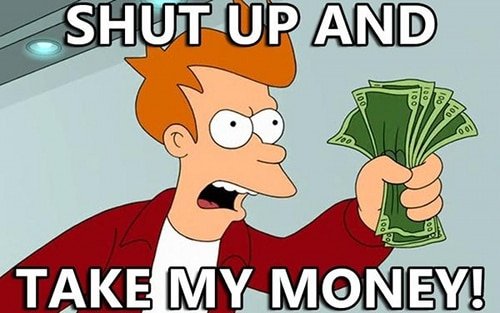 But is this a case of buyer beware and you get what you pay for? To answer in a word: maybe. Let's take a look at what sets this board apart from its predecessor.
The Good and the Questionable
Like the ISLE board, this CBC board also comes as part of a package with an adjustable paddle, neoprene ankle strap and leash, and instant padded roof racks, an extra you don't get with the ISLE paddle board.
The roof racks might be a great selling point to some but it's worth noting that many users did not find the racks to be very sturdy and cautioned against using them at speeds above 40mph or for long distances. Several people talked about having to jerry rig a system for the racks to be able to fit on their vehicle or that the straps used to latch the board down left indentations on the soft sides of the board (that apparently went away after several hours).
The CBC board is foam, making it another fairly lightweight choice weighing in at only 25lbs. However, this board did not receive high marks for its durability, unlike the ISLE board. If you're thinking of taking Fido for a paddle, you will have to be careful that he does not scratch up the board. It's also more prone to dents and users cautioned to be gentle with it when handling.
Even with the foam construction, some users were worried that the surface of the board felt a little slick. The easy solution to this is to buy some board wax like you would use on a surf board. Others claimed it wasn't necessary. It's something you'll have to determine for yourself once you take it out.
Overall, the user experience has been favorable, especially for those looking for inexpensive stand up paddle boards for a beginner. So why did I say at the beginning that maybe this is a buyer beware situation?
Well, it appears that CBC has launched a newer model of this board and the results so far have been quite mixed. Many buyers are getting confused as to which board they are purchasing resulting in some of the reviews getting the models mixed up and offering contradictory information.
There are only a handful of reviews of the newer model CBC board and they are very mixed so the jury is still out. There was also mention that since they are transitioning to the newer model, that it is now or will soon be the default CBC board that they send out. Given the mixed early results of their newer model, this might not bode well for their brand if their new model does not offer the same quality as their previous one.
They are still offering a stand up paddle board for under $500, a huge selling point for many potential buyers, but it might not end up being the value it once was for the CBC brand. Just be sure as to which model you are actually getting before you purchase.
The Winner: ISLE Soft Top SUP (By a Nose)
If you're looking for a cheap stand up paddle board to get you started, sometimes price might not be the bottom line.
While both of these boards offer great value for a stellar price point, in this case, I'd give the ISLE Soft Top SUP the slight edge over the somewhat cheaper CBC paddle board. With nearly 100 5-star reviews on Amazon, a solidly constructed board with the target audience in mind, and a selection of sizes and colors, ISLE edges out CBC by a nose.
Despite being cheaper, the CBC board scored slightly lower on the durability scale. And the one added feature that CBC offered that ISLE did not, the roof racks, were found to be only marginally useful.
Now that CBC is revamping its model, newer doesn't always mean better and the jury is still out as to if it will deliver like its previous model. You can spend slightly less for the CBC but with a whisper of doubt in the back of your mind and your fingers crossed that the new board is just as good as the old.
Or you can shell out an extra $50 and be virtually guaranteed a board that you're going to love and that's been clearly designed with the beginner in mind. Sometimes it pays not to be cheap when you're on the hunt for a cheap SUP. 
Paddle on!